Here at Phoenix Cleaning Company we gave a lot of thought to what message we want our company to project and in doing so gradually realised that what we actually wanted turned out to be a reflection of ourselves. The values we have and the things that are important to us. The following is a list which is not exhaustive nor is it in order of importance it's simply what we think.
Hard work is something we adopted naturally. Its easy to say starting a company is always going to involve mountains of hard work but a surprising number of people have a vision of an easier lifestyle and pleasing yourself. The reality is just the opposite and that work ethic rubs off onto all our employees. It is second nature to try harder and take that little bit longer to get the job "finished right". Skipping a corner or leaving an unseen bit is not acceptable to us never mind you the customer, rest assured we will do  it properly.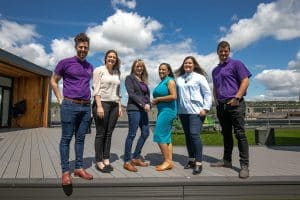 Fairness is something we all understand but find difficult to define in words. In reality we have a contract with you we do a job properly and you pay us it's as simple as that, not rocket science. Being fair is what we do, you may not be able to see the guttering cleaned full length but we can. We know when we have done a good job and that is what we mean by being fair.
Staff care is a bit of an unseen entity for you the customer. You don't really see the lengths we go to making sure the equipment is good quality and properly maintained. Electrical units are pat tested harnesses are stress checked vehicles are maintained all as a matter of routine. Beyond that we have a programme of training we believe is second to none. We can not be convinced that our people can do their job properly unless all those things and others are fully taken care of.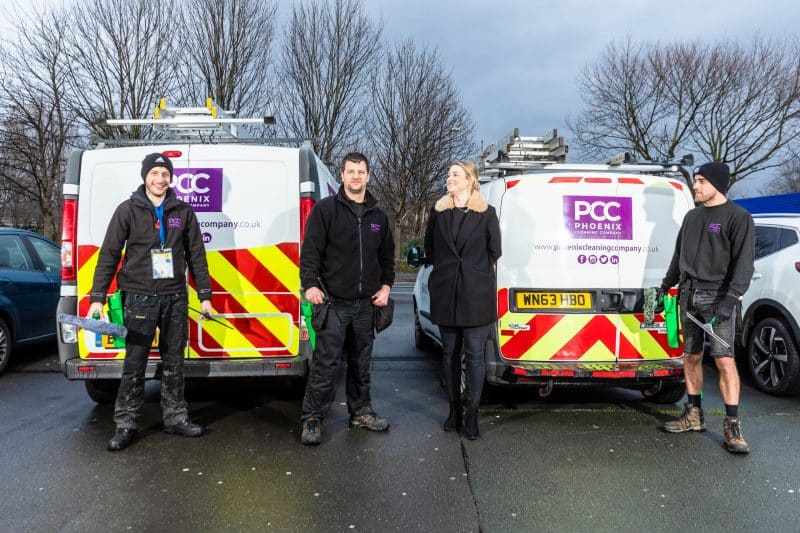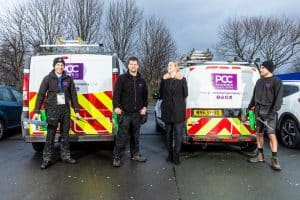 Reputation is our little sin in that we take pride in it. We try hard to establish and improve our reputation which we see as a measure of what our customers think of us. That's why we treat all the above as important because that is what our reputation is founded on. If you agree that we are getting it right then give us a ring now quotes are free.   0330 124 4085
OUR MISSION
To cleaning up industry standards, for both clients & employees
To give back to local communities & support those working in a labour intensive industry
OUR CORE VALUES
Maintain integrity
Meet expected standards
Expect personal accountability
Require professionalism, for all, always
Deliver best value
OUR PURPOSE
To Clients – Offer a simplified & quality service; delivering peace of mind & time to focus on core activities, whilst reducing hassle & effort
To Employees – Create a caring & supportive working environment for employees
OUR MARKET SPACE
Commercial clients across Yorkshire & Manchester; including Hotel's, School's, Event Arena's, Sports Stadium's, Office's and  more. Supporting independents to well known, high street names and blue chip companies.
OUR CREDENTIALS
Fully trained to Federation of Window Cleaners standards
iPAF qualified
£5m public & £10m employers liability insurance
Members of the UKHA
Safe Contractor & CHAS accredited
All documents & certification can be sent on request.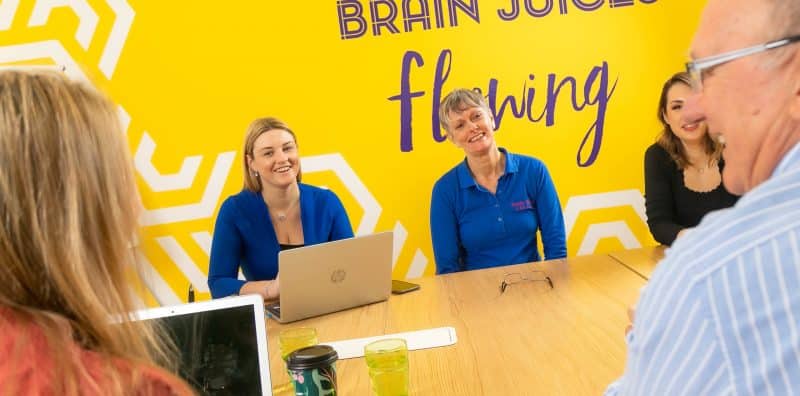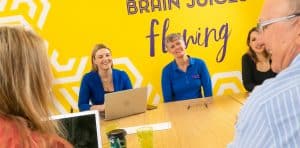 OUR PROMISE TO YOU – PCC: for brighter, cleaner windows – that's our promise!