Protect your property & keep your gutters free flowing with Commercial Gutter Cleaning
Phoenix Cleaning Company are your local gutter cleaners who provide both commercial gutter cleaning services in Leeds, Wakefield, Bradford and throughout the Yorkshire area.
We offer the following gutter services :
Unblocking downpipes
Minor gutter repairs
Removal of hedgehog spikes
All of our staff are fully trained in the use of all of the equipment they will be using, insured and also health & safety trained. They are experienced in cleaning gutters on a range of building types including offices, warehouses, factories, schools and doctors surgeries.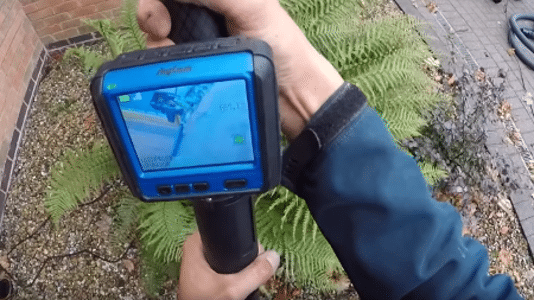 Regardless of the type or size of your property, Phoenix are here to help. On average we would recommend having the gutters on your property clearned at least once per year. However, depending on the surrounding's it could be more especially if you have lots of decidioius trees near by.
On larger properties such as Factories or Warehouses, we can use a free-standing hydraulic cherry picker if it is necessary. Sometimes the gutters may be accessible from a flat roof which we can do if there is a man safe system in place which we often find is the cases on School buildings. These methods enable jobs to be carried out with the minimum of fuss avoiding scaffolding disruption and costs.
Alternatively, this work can be done with a gutter vac system involving sucking the debris directly from the gutter or we may find the best method is to revert to the traditional method of emptying the gutter by hand.
All debris are collected from the gutters, placed in bags and removed from your site to be disposed of.
Prior to any works taking place, we would conduct a site audit to determine the most efficient and cost effective solution for each individual property. Whichever method is chosen, it can be followed with a coat of specialist black sealer to upgrade the waterproofing and cure small leaks. Done at the time the gutters are clean and dry this can be surprisingly inexpensive and yet give a big benefit.
We would be happy to discuss your requirements simply give us a ring or complete our contact form
Request Your Free Gutter Clearing Quote Today!
Frequently Asked Questions
The majority of homeowners will overlook the importance of having their gutters cleaned, unblocked. They think, that as long as they can't see anything then their gutters must be fine.
However if you have a blocked gutter then it can't do its job and control the flow of rainwater to protect your roof, walls, foundation and landscape. Instead of the water being diverted away into the drains the water will overflow over the side of your gutters. The overflowing of water can cause a number of different water related problems with your house, such as basement flooding, mildew and mold, structural issues and foundation damage. These issues will cost you a lot more to fix than how much it costs to get your gutters cleaned.
Damp does not only damage the structure of your house but it can also affect your families and your health.
All this can be avoided by having your gutters cleaned regularly.
The best way to avoid having any gutter problems is to check your gutters are working correctly on a regular basis. Here are a few things to look for when checking to see if you have a blocked gutter.
Pests or birds by your roof – A big sign is if you start to notice birds, pest or animals scurrying around your gutters. Birds have found that gutters are a very convenient place to build their nests.
You gutters are overflowing – Another telltale sign is that your  gutter are overflowing like a waterfall. A blockage in your gutter can cause the water in them to build up and then overflow, leading to expensive water related damages to your home.
Your Gutters Appear To Be Sagging – The weight caused by all of the debris in your gutter, leaves, grass, dirt, grit etc can cause your gutters to bend and sag between the supports. The sagging gutters will be ineffective at disposing of the water.
Plants growing in your gutter – If you have ever noticed a garden in your gutter then thats a definite indication that your gutters are blocked and need cleaning
Can't remember when you had your gutters cleaned last – If you can't remember when was the last time that you had your gutters cleaned then you're gutters are ready for a serious cleaning. In reality your should have your guttering system cleaned at least once a year to ensure that it can do its job properly and protect your home against expensive damages.