THE Dragonfly ®4 Internal with 42ft pole
This is our newest piece of kit and to use an American expression we are "super" exited about it. Basically, it's a Water Fed Pole type system for indoors, can you imagine that? Somebody should have thought of this before.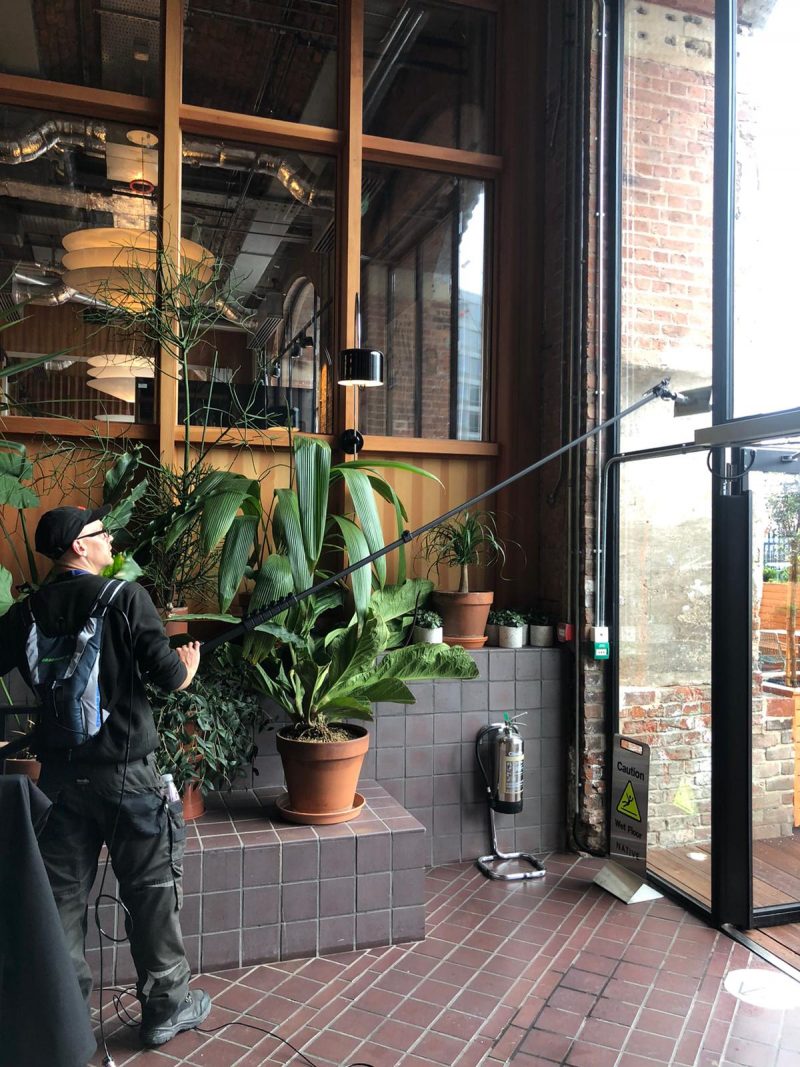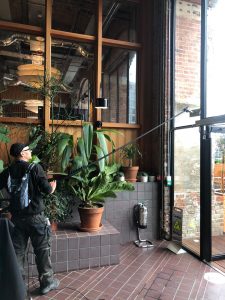 The problem we had in the past was that the traditional WFP used pure water to flood the window and if used internally it simply flooded the floor as well. Some genius has now circumvented that by designing a head to mist the glass rather than flood it. The result is a portable lightweight system that can be used internally without any major upsets. Car showrooms are an obvious first choice but with a reach of 10m from the floor lots of other applications come to mind. Think about stairwells entrance facades atriums first floor glass balconies etc. We are finding the more we use it the more we use it if that makes sense. With its rechargeable battery, pump and inbuilt reservoir we can get anywhere with the minimum of fuss, you will not even know we are around. The real advantage of this system is it's completely independent not dependant or connected to anything. If on bigger jobs the reservoir runs dry, we pop out the van and top it up, same for the battery if it runs down, we simply plug in another. We use it for glass, mirrors, stainless steel, aluminium and pvc faced cladding. Its also great for signage logos's etc. etc. Combining with using pure water this clever little chappie also has the ability to use an alternative detergent-based fluid with a scrim agitator and a microfibre polishing cloth both of which are Velcro attached so they simply peel off and re-attach, to finish to the perfect shine.
Working from the floor without ladders or scaffold is in itself both non obtrusive and intrinsically safe avoiding any falls or equipment slipping and that's important to us. We are committed to H & S but actually it also makes good business sense as well. It helps our clients to know that their customers are also safe whilst in our working environment.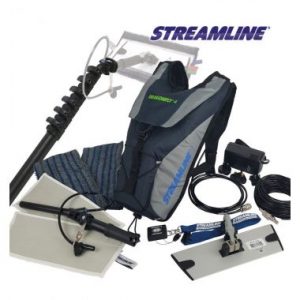 If there is anything we can help you with for a free quote ring. 0330 124 4085