Pressure washing is simple, isn't it? Try reading this and tell me you haven't learned something.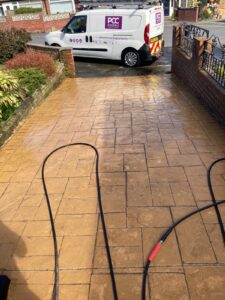 Obviously, we clean drives but actually we can do a lot more. Here are some things we also clean. Decking, fencing, sheds, cladding, concrete, paviours, tarmac, caravans, garden furniture, external steps, brickwork, children's outdoor slides swings etc that's a surprising number of things we can clean. Any of these things can be added to a drive clean for surprising little as we have no extra travelling and the kit is to hand, ask you may well be surprised.
We follow a simple formula which we have evolved over time. Step 1 we move anything that needs to be moved be it planters garden furniture etc. Step 2 we test a small hidden corner to ensure the effect is what we expect. Step 3 we work in sections methodically to ensure an even clean all over. Step 4 we replace anything back to its original position.
We use a commercial washer unit which has a higher psi output as well as a higher litres per minute delivery than your standard DIY unit. We also have special tips and end fittings to suit the job in hand. Lance and fan tips to give the appropriate cleaning delivery and hoods to keep water just where we want it to clean and not splashing walls and fences. If necessary, we use detergents but only environment friendly biodegradable products. There is no damage to plant or wildlife and anything going down the drain is completely inert.  Put this together with experienced and trained operatives and you can see why we can produce a top-quality job again and again and again.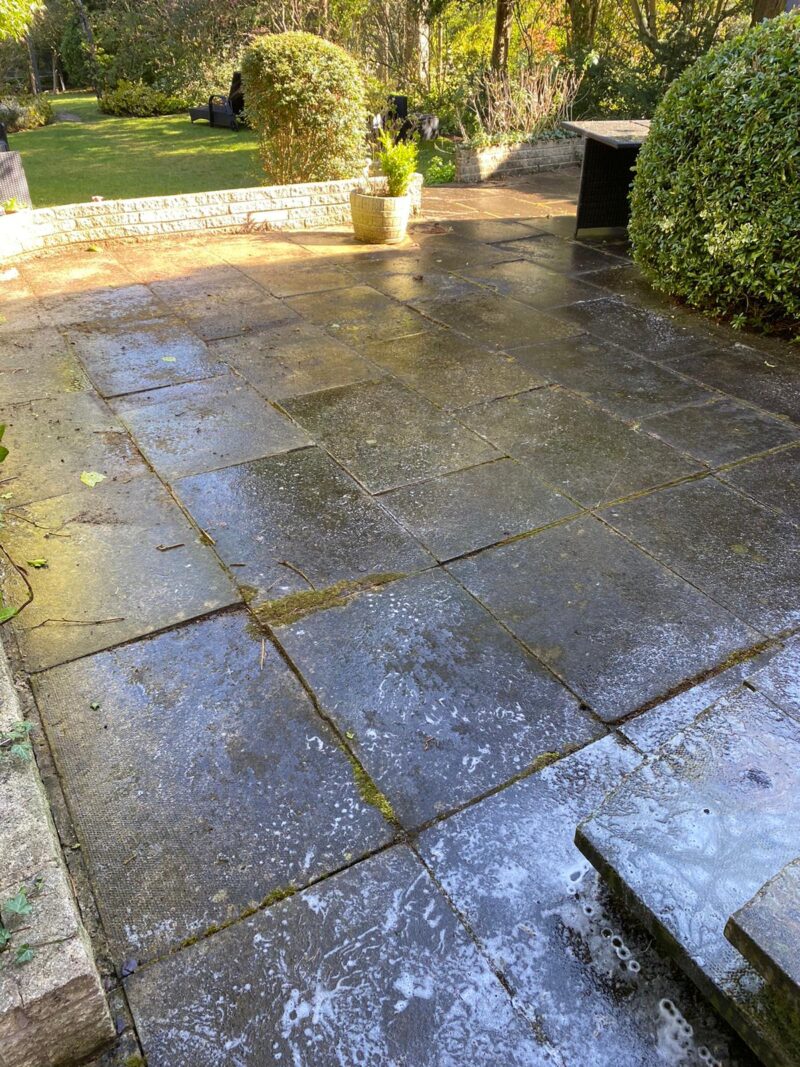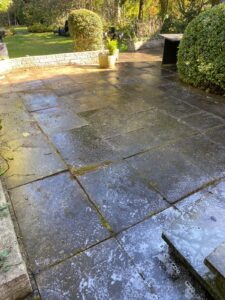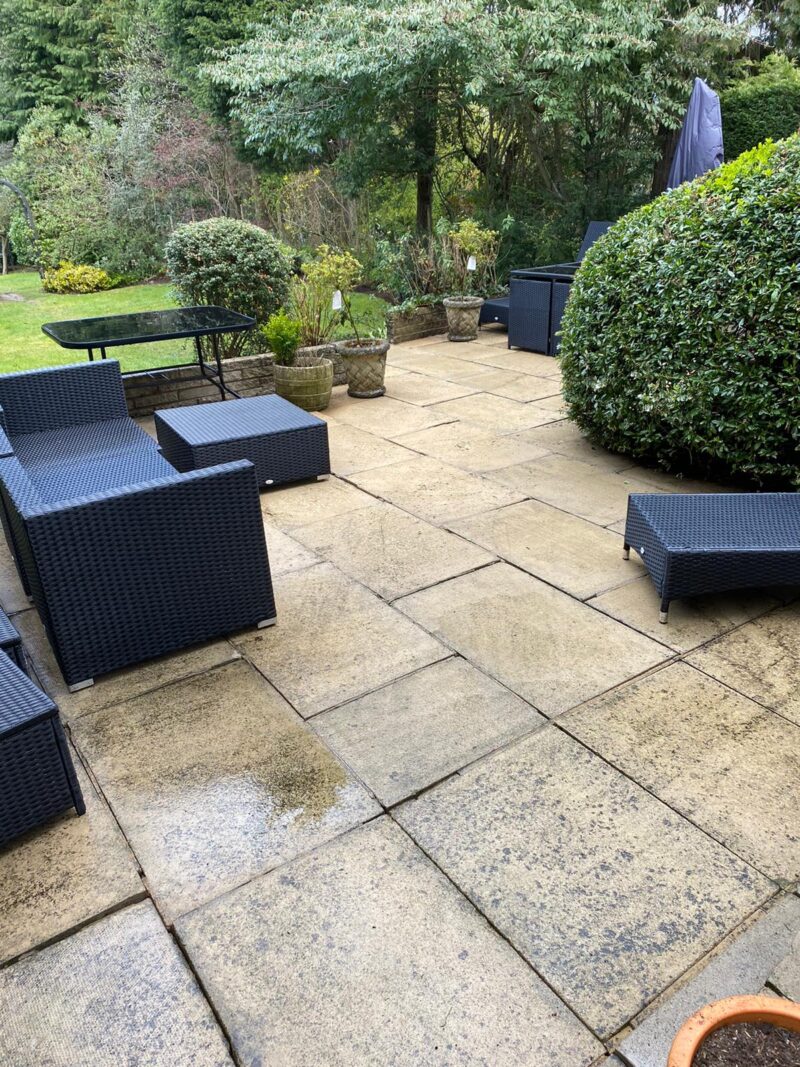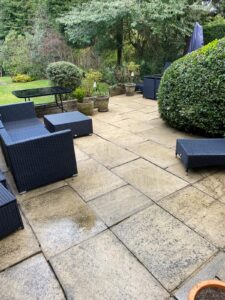 We are often asked if you need to be at home when we call and the answer is not really. We carry our own power supply and all the water we need to complete the work so providing we can get access to the work area we can call and complete the work so you come back to a squeaky-clean job. On some of our commercial projects we often operate out of hours to minimise disruption. Busy loading or delivery areas can be cleaned overnight when they are not in use for instance.
Give us a ring now quotes are free.
0330 124 4085