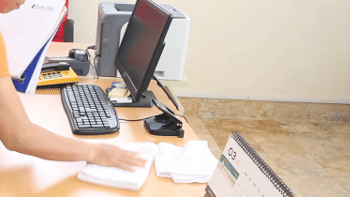 Office Cleaning
Phoenix Cleaning Company are a professional Leeds based office cleaning company with a personal approach. We will keep your corporate workplace clean and presentable with the very best service and a professional attitude.
All you have to do is to call us and let us know how often you would like to have your offices cleaned. Daily, weekly or bi-weekly? We will then create a bespoke cleaning package tailored to your specific requirements. Your dedicated cleaner will then make sure that your office is always clean and fresh!
We are the professional cleaning company of choice for a growing number of businesses in Leeds and throughout the Yorkshire area. Contact us today to learn how we will provide your company with a superior office cleaning service.
Industrial Cleaning
When you choose Phoenix Cleaning Company as your industrial cleaners, you can be certain that you are going to be provided with a thorough, professional service from a trusted and reliable team. Not only have our team members had years of industrial cleaning in Leeds and the Yorkshire area but they also have regular CPD training updates as we have memberships with industry trusted organisations, including The Construction Skills Certification Scheme (CSCS), Institution of Occupational Safety and Health (IOSH), The Federation of Window Cleaners (FWC) and International Powered Access Federation (IPAF) and many more.
Our team are trained to safely provide high level industrial cleaning services to retail outlets, factories and warehouses. We can work around the day to day running of your business, or even work out hours cleaning those hard to reach places and ensuring your industrial space is cleaned fully.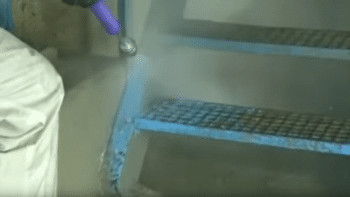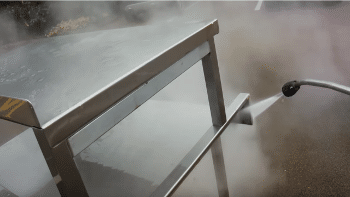 Kitchen Deep Cleans
Commercial kitchens present unique and tough cleaning challenges. While quick daily cleaning is perfectly fine on a short-term basis, there are areas of a kitchen that are not as easy to reach and over time accumulate fat, grease, burnt on food and other dirt. One fitting that requires regular, professional attention is the extractor fan. If they are not removed and cleaned regularly it can result in attracting pests, causing a foul smell, be a health and a fire hazard.
It's therefore vitally important that commercial kitchens undergo a thorough deep clean of equipment and surroundings regularly to ensure hygiene standards are met.
Our specialised kitchen deep cleaning services will leave your kitchen floors, walls, ceilings, lights, other fittings and all equipment thoroughly clean and ensure your kitchen remains fully compliant with health and safety laws as well as insurance requirements.
High Level Cleaning
High level cleaning is important, because while the dust and dirt accumulating at high levels cannot be seen easily from the floor level, this build-up of dirt and dust can not only start to cause health issues to you and your staff but it can also cause damage and faults to your high-tech equipment, such as your air conditioning systems or IT networks.
High level cleaning is not a job that can be done by just anyone. It requires a specialist team with specialist insurance and in some cases they will require specialist safety equipment.
At Phoenix Cleaning Company we are able to provide high level cleaning teams for major one-off high level cleans as well as for regular maintenance programmes.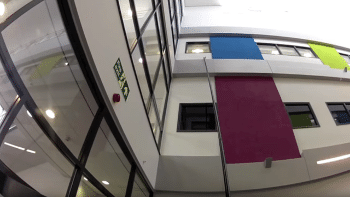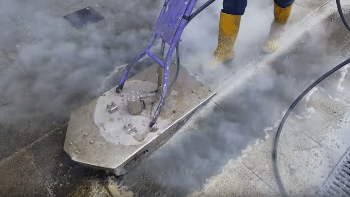 Chewing Gum Removal
Over the past decade chewing gum disposal has become one of the fastest growing environmental problems. Public spaces and areas such as colleges, schools shopping centres and retail have been spoilt by being covered with trodden-in blobs of discarded chewing gum.
Our teams are fully trained using the very best equipment and cleaning materials to be able to undertake chewing gum removal using environmentally friendly technology without the need for chemicals. The teams are fully competent and experienced in working on all types of surfaces including stone, tarmac, matting and concrete. The procedure is both safe and fast and can be carried out in pedestrian areas without causing disruption as their is no dust, fumes or smoke. The compact design and manoeuvrability of our top of the range machines allow us remove the gum from even the most difficult areas to access.