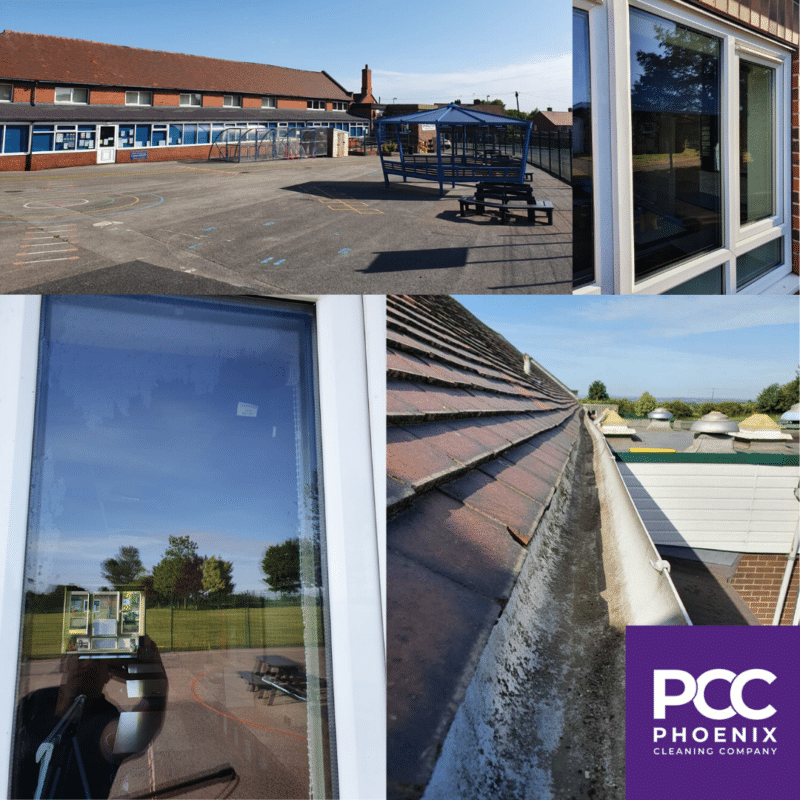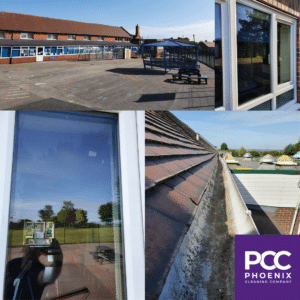 The majority of education providers in our region are ready to welcome back their students during early September – some for the first time since before lockdown in March. The PCC team has been on hand to support Managers and Caretakers across Wakefield, Huddersfield and Bradford to get their buildings and facilities thoroughly cleaned and prepared.
We have been building a portfolio of Schools work due to our reputation for efficiency, punctuality, expertise and out of hours availability – all designed around the needs and budgets of individual schools. We respect the values of each school and their individual aims and objectives.
As a result, we now provide cleaning services at a range of educational establishments including:
Primary schools
Secondary schools
Academies
Sixth Form colleges
Special educational needs schools
Pupil referral units
We have developed a range of services especially for Schools:
Window Cleaning – External and Internal windows and partitions
All external window cleaning is carried out using the 'Pure water pole fed system' which allows us to clean buildings up to 4 storeys high without the need for expensive access equipment.
Pressure Washing
We achieve amazing results from pressure washing a multitude of external surfaces including pathways, steps, playgrounds, netball and tennis courts, car parks and bike sheds.
Gutter Cleaning
How pleased is school management when we retrieve lost balls from the gutters and out of the way places!
Interior fittings
These can include high ledges in Sports and Assembly Halls – where dust and dirt accumulate unnoticed. Qualified to work at height we can source and bring specialist equipment to site.
We clean upholstery in Auditoria as well as hard flooring where build up of grim can cause problems.
Exterior appendages to buildings
We can also clean vestibules, entrance lobbies and canopies as well as external cladding and UPVC doors and window frames.
Work scheduling
We work with Schools Management to create and agree cleaning schedules appropriate to the facilities. Often, we provide window cleaning and pressure washing on a regular basis and carry out ad hoc services as required. A new contract for additional services is usually not required.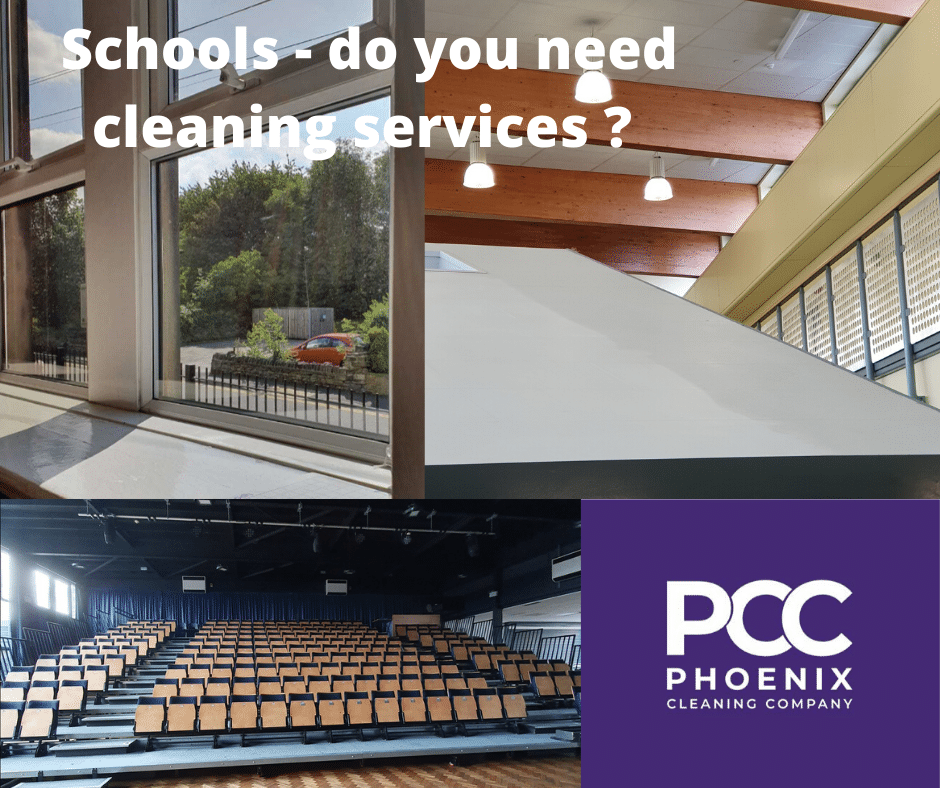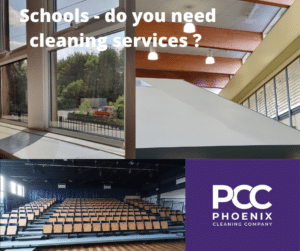 We've been working closely with Schools during the last few weeks since the Government announced the return to school, to provide thoroughly clean environments that accord with individual schools' policies on deep cleaning and social distancing.
If we can help you please get in touch We will work around your needs and schedules.
Whatever your challenge you can depend on PCC to get the job done to the highest standards as per our 'Satisfaction Guaranteed' pledge.