Phoenix Cleaning Company offers an expert local carpet cleaning service in addition to our extensive portfolio of complementary commercial cleaning services.
Our experienced teams are highly trained and use the best equipment available, as well as the best cleaning chemicals, so that we achieve the very best results that we can.
We offer competitive prices and you get total peace of mind when you engage us. We are reliable, punctual, professional, and fully insured. We also work out of hours to suit the schedules and operating demands of our clients as well as establishing cleaning schedules appropriate to the facilities you operate.
We back up our commitment to these high standards with our 'Satisfaction Guaranteed' pledge. This means that if, for whatever reason, you are not completely satisfied with our work, we will come directly back to site to rectify any issues.
We offer the following carpet cleaning services and prior to commencing we discuss with you the methodology that will best suit your carpets:
Hot water extraction method carpet cleaning
This method uses hot water and cleaning agents which are injected into the fibres of a carpet at high pressure this loosens the dirt and particles and then they can be lifted and removed by a powerful vacuum.
You can be assured that the detergents we use contain only non-toxic but highly effective and environmentally friendly ingredients that can penetrate deep into the carpet where the allergens and dirt build up, leaving your carpet safer, cleaner and stain free. Hot water extraction will not damage your carpets or leave residue behind.
Hot water extraction carpet cleaning is deemed the best deep carpet cleaning technique, that is also the most recommended by the carpet manufacturers. It also attacks the most stubborn of stains.
Steam Cleaning
This method of carpet cleaning gets the water hotter and converts it all into steam meaning less water is needed in the process. However, steam cleaning does not rinse or remove dirt & stains as effectively as the hot water extraction method but is widely used in a number of specific instances.
Dry carpet cleaning
This methodology relies on cleaning agents being sprayed onto the carpet to bond with soil and dirt particles. They are then vacuumed out.
We can provide this service if you prefer but generally it does not work as well as it's not sufficiently powerful to revitalise and disinfect a carpet to bring it up to standard, particularly in commercial settings.
Upholstery cleaning
We are pleased to offer upholstery cleaning in offices, hotels and restaurants, or any similar commercial premises where the chairs and banquet seating are in constant and heavy use.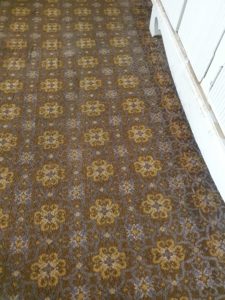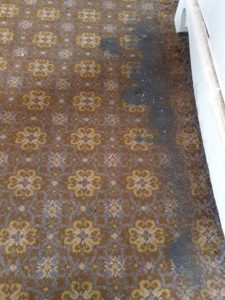 Our professional carpet cleaning service offers deep carpet cleaning in all areas of Leeds, Wakefield, Bradford and throughout the Yorkshire region.
If we can help you please get in touch on 0330 124 4085 to discuss your requirements and arrange a site visit.