Regular gutter cleaning protects your property and enhances its performance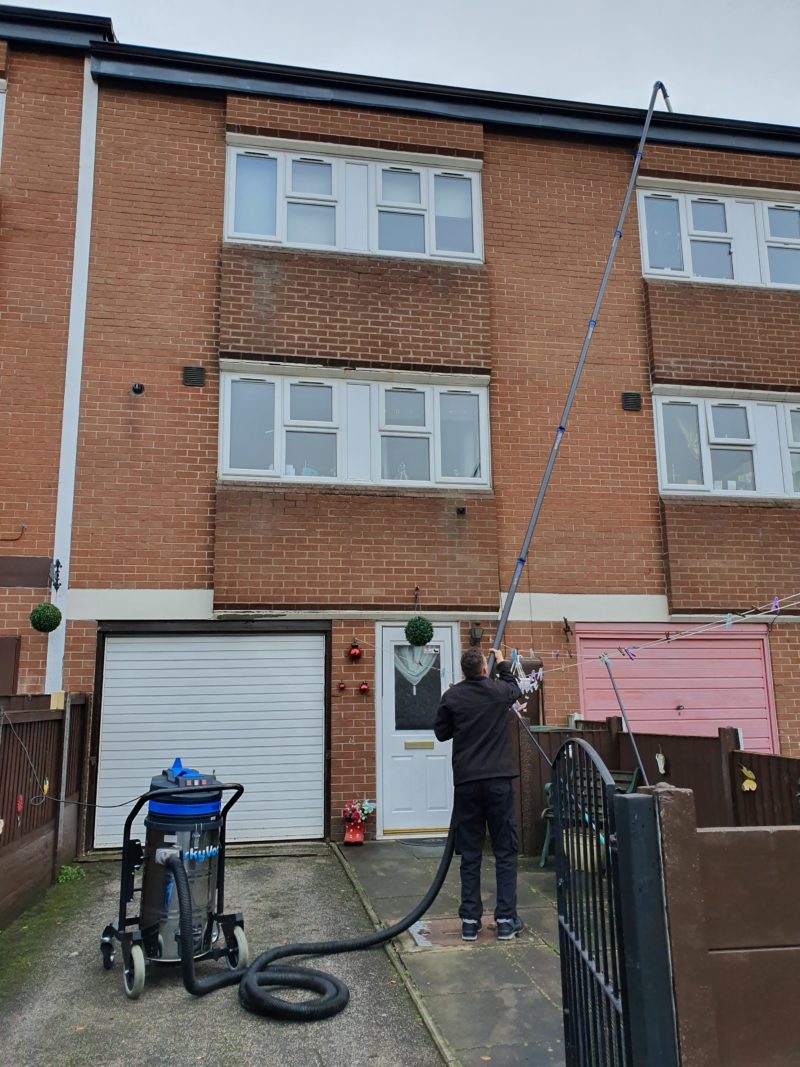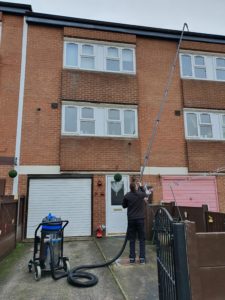 Can you remember when your gutters were last checked?
The answer to this question is likely to be a resounding NO. Property owners simply don't pay sufficient attention to gutters – until water starts spouting out causing a hazard below. Regular gutter inspection and cleaning will protect both the gutters and the integrity of the building to which they are attached, helping to contain any potentially costly repairs.
What can happen when gutters become blocked?
It's important to remember that clean gutters are far less susceptible to damage than blocked gutters. Gutters are not just a cosmetic addition to a property – If water cannot flow away freely, there is a high risk of damage to many parts of the building from the roof to the foundation.
Damage to roofs: reduce the risk of rotting by removing leaves and debris
Damage to Fascia boards: the close proximity of the board to the gutter puts it at risk and can facilitate water ingress to the fabric of the building
Damage to Brackets: clogging puts additional weight strain on gutters
Uninvited guests: leaves and tree debris offer great places for birds and insects to nest
Waterlogged car parks and gardens: not great when customers are visiting your premises!
Foundation: continual pooling of water in communal external areas risks cracking paving and foundations especially when freezing occurs
When is the best time to have a Gutter inspection?
The team at PCC schedules an annual inspection of our client's gutters so you forget about it and we turn up to do our job. We recommend a gutter inspection at least once a year. We schedule it around the requirements of your business too.
We like to start our gutter work any time from now – clocks are going back and the weather is definitely on the turn. This gives plenty of time to get any repairs done too before the really wet or windy weather sets in. If you miss this season then Spring is also a good time to get rid of any large debris such as rooted items and silt build up. Let's not even talk about snow – but it's the enemy of gutter with added weight on the brackets.
However, if your gutters don't need cleaning when we inspect them – then we don't clean them!
Manual v gutter vac cleaning?
There is much debate in our industry about the use of Gutter Vacs as being the most effective tool to clear gutters. We don't doubt their efficacy in many light debris situations however here are PCC we prefer to do our gutter inspections and cleans the old-fashioned, traditional way – manually. Yes, we get up ladders or use a cherry picker and inspect at close quarters. We believe this approach results in a much more thorough and effective end product.
For accuracy and removing all stubborn weeds and debris our manual gutter cleaning service ensures gutters are emptied of all blockages likely to cause gutters to overflow, that water is free flowing and…………….any damage to gutters and fixings are identified and reported to property owners for maintenance.
PCC cleaned gutters are ready to withstand whatever the weather throws at us!
Testim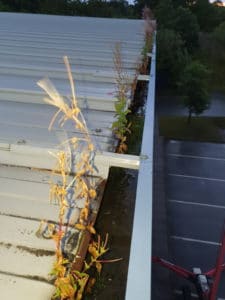 onial – September 2019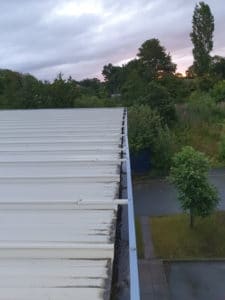 "Delighted with the result thank you. Gutters are clean but also the site was left clean and tidy too, I wouldn't have known you had been except for the lack of weeds growing out of the guttering!!"
M Thompson, Senior Director